It has been an interesting week in review with the first of what should be semi-regular visits to Dorset of trains in connection with a project to dispose of of more than 1,000 stainless steel drums of waste at Nuclear Waste Services' Low Level Waste Repository site from Winfrith Magnox site. Gresley A3 Pacific No. 60103 'Flying Scotsman' made a visit to Hampshire and Wiltshire with a Steam Dreams rail tour to Salisbury which featured an added afternoon circular tour via Southampton before returning to London Victoria. The Bournemouth to Weymouth line saw probably the final Class 66 runs of the Snow and Ice Treatment Train of the season and the New Measurement Train powered by Class 43 power cars visited Dorset via the Bristol to Weymouth route.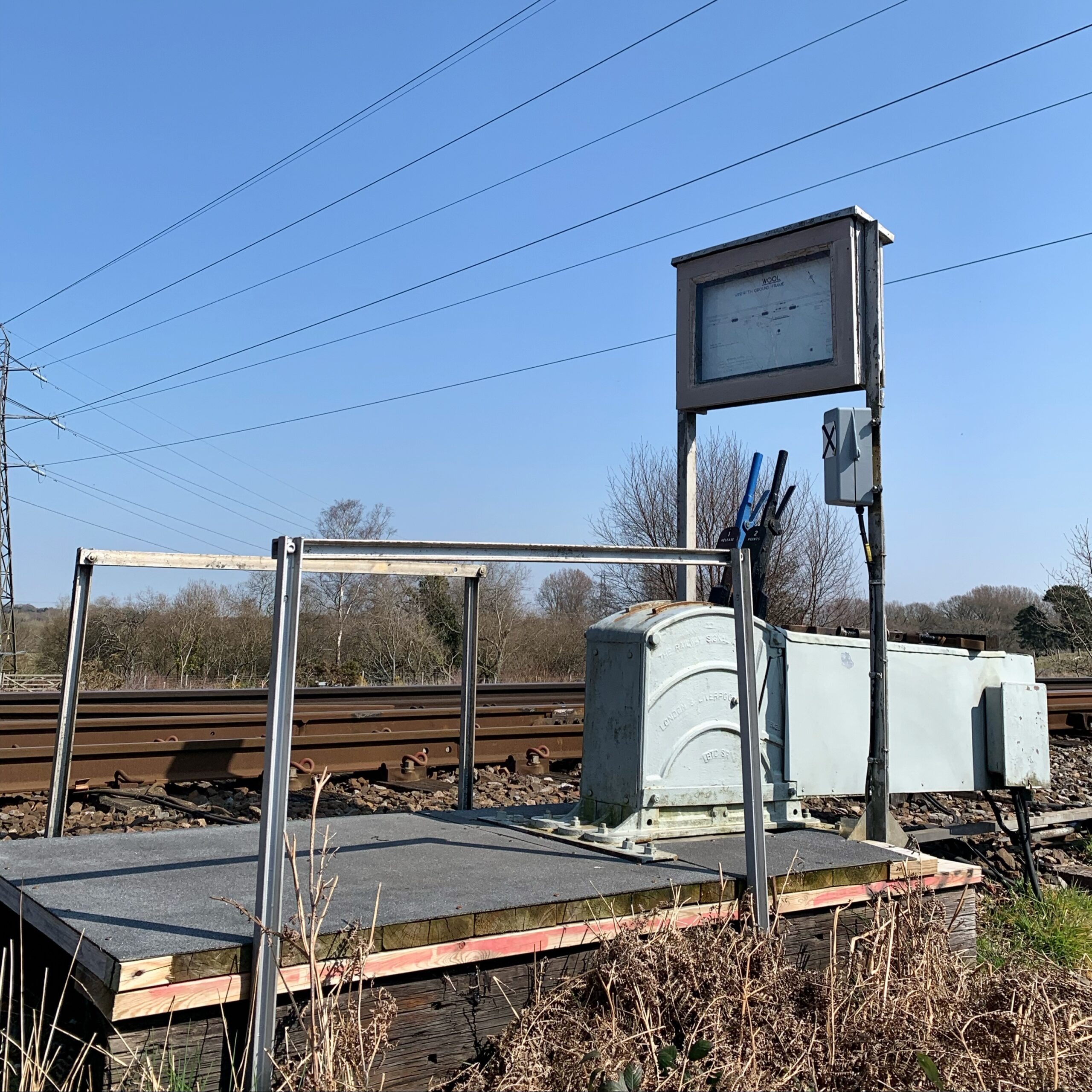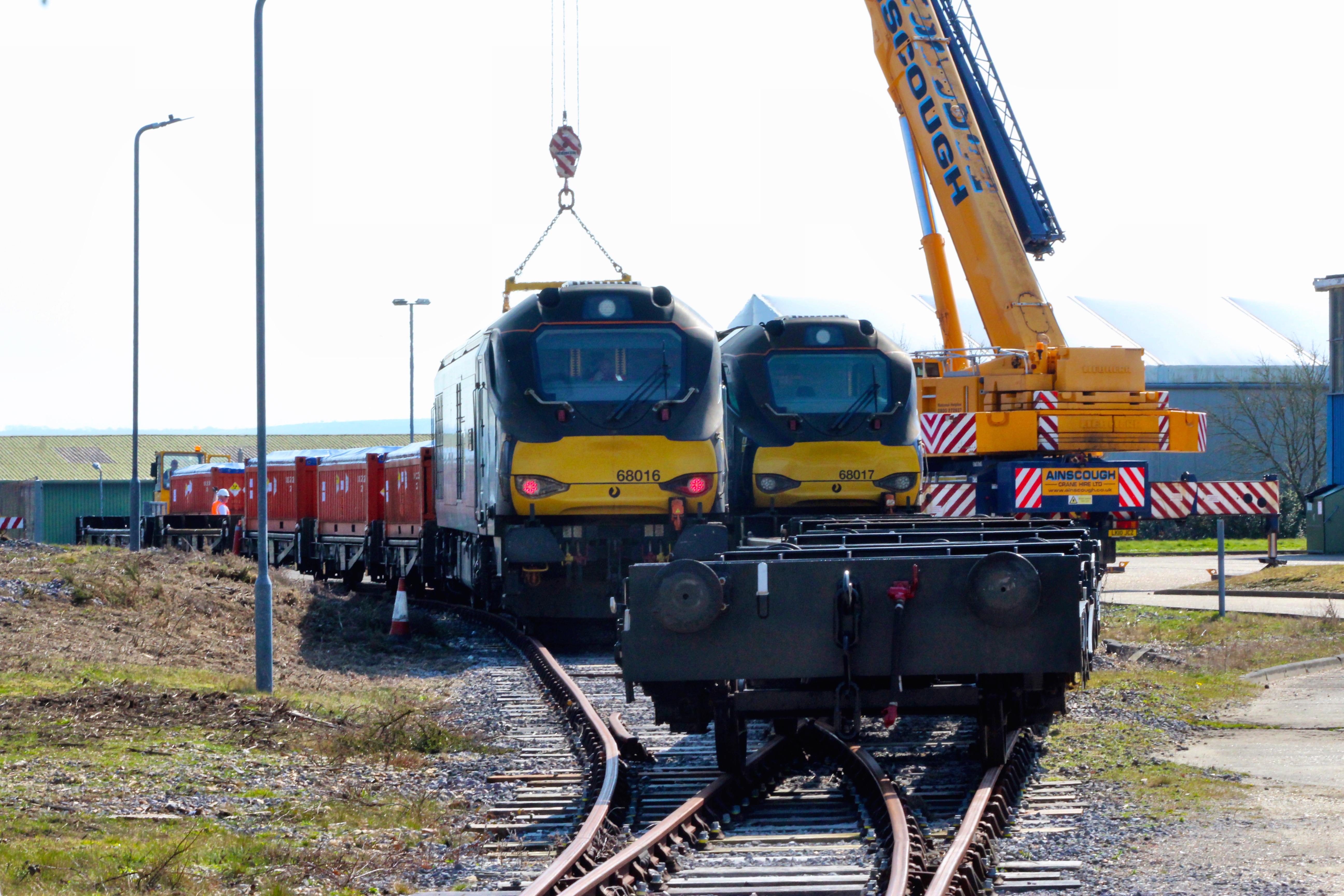 Direct Rail Services (DRS) was conceived in 1995 by British Nuclear Fuels Ltd (BNFL) as a wholly-owned subsidiary company for the purpose of transporting nuclear waste after the privatisation of British Rail. The company has since diversified into other areas of freight workings. DRS has been moving nuclear waste for over 25 years. The 24th March 2022 train to Magnox Winfrith marked the first of eleven planned trains over the next couple of years to move the one tonne stainless steel drums of waste. The drums originated from the Winfrith Steam Generating Heavy Water Reactor before being placed in Treated Radwaste Store awaiting their transfer to the Intermediate Level Waste facility at Harwell.
The trial run for the removal of nuclear waste took place on 26th February 2013. DRS Class 37 No.'s 37602 and 37607 top and tailed the train which at that point was the first time a nuclear material train had worked to Dorset in 14 years, the previous visit having taken place in September 1999.
Archive video from 1999 shows Class 37 and Class 20 motive power for the Winfrith flask trains which ran round at Dorchester South:
The next video shows a compilation of clips showing the Snow & Ice Treatment Train in Dorset and Hampshire taken between 16th and 25th March. The locomotives are 66799 and 66760 throughout, but the weather is changeable!
The New Measurement Train visited Dorset on 23rd March 2022 formed of Class 43 power cars No.'s 43274 and 43272 working 185Y 0748 Derby RTC (Network Rail) to Bristol Kingsland Road:
Class 701 test runs are still taking place, as evidenced by 701028 working the 28th March 2022 5Q51 1126 Wimbledon to Woking run:
99 year old Gresley A3 Pacific No.60103 'Flying Scotsman' worked her final rail tour before retiring for an overhaul, which is scheduled to start in April and last up to four months. Scotsman is scheduled to visit the Swanage Railway later in 2022 as well as appearances at the Bluebell and Strathspey railways and a possible static display at London King's Cross to celebrate 170 years of the Great Northern Railway's London terminus in October. We'll devote a whole post to the Nation's Locomotive in the future, but for now here are some photographs and short video from 24th March 2022:
Thanks for visiting – we'll hopefully be back again next week, we hope you'll join us! As always corrections or suggestions welcomed.